All hair types can be beautiful, but sometimes achieving the right look for your type of hair can feel like a challenge. Finding products and highlighting techniques that add depth and shine can sometimes be difficult if you have straight hair. But don't worry, we're here to help! In this post, we'll outline some of the best highlights for straight hair and give you tips on how to achieve them. So whether you're looking for a subtle enhancement or something more dramatic, keep reading for inspiration!
Highlights for straight hair: the colors that look great on you
If you have straight hair, you know that sometimes it can lack depth and shine. But there are ways to fix that! By adding some well-placed highlights, you can give your locks the dimension and luster they deserve. See here are our top tips for finding the best highlights for straight hair:
Go for face-framing streaks.
Adding some lighter pieces around your face is a great way to brighten up your complexion and make your features pop. Ask your stylist for thin streaks that start at your temples and sweep down around your cheekbones.
Consider a balayage technique.
Balayage is a highlighting technique that involves painting on color freehand to create natural-looking, sun-kissed highlights. This is a great option if you want your highlights to look more natural and less "done."
Get an allover gloss.
If you want to add some shine and depth to your entire head of hair, ask your stylist for an allover gloss. This is a quick and easy way to give your locks a major boost of shine.
Go for a ombré look.
Ombré hair has been all the rage in recent years, and for good reason! This trend involves graduating from dark to light, usually starting at the roots and getting progressively lighter towards the ends. This is a great way to add some dimension to straight hair.
Ask for chunky highlights.
If you really want your highlights to stand out, go for chunky, thick streaks. This look is best achieved with a highlighting technique like foils or balayage.
Consider adding lowlights.
Lowlights are the perfect way to add depth and dimension to straight hair. By adding some darker pieces around your face and throughout your hair, you can create a beautiful multi-dimensional look.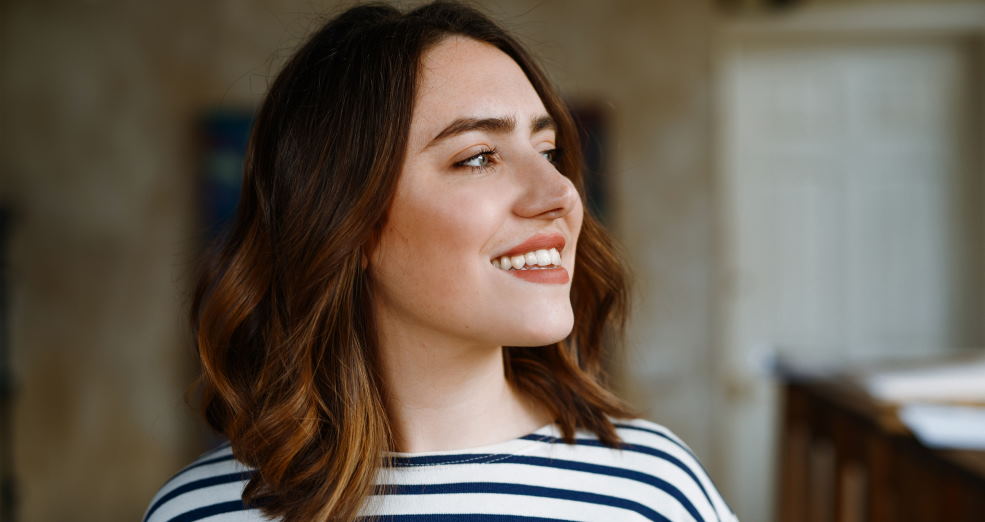 Go for a two-toned look.
For a truly unique look, consider going for a two-toned effect by choosing two different colors for your highlights. This can be anything from contrasting shades of blonde to more subtle hues like golden and honey.
Keep it simple with a single highlight color.
If you're not ready for a major change, consider adding highlights in a single color that's just a few shades lighter than your natural hair color. This is an easy way to add some depth and dimension without going too far outside of your comfort zone
Ask for face-framing layers.
Layers are always a good idea, but they're especially helpful for those with straight hair. By adding some face-framing layers, you can help to create the illusion of more volume and depth.
Is Balayage a good idea for straight hair?
Yes, balayage is a good idea for straight hair! This highlighting technique can add dimension and depth to your locks, making them look healthier and more vibrant. Plus, it's a great way to experiment with color without having to commit to a full head of highlights. If you're thinking about trying balayage, be sure to consult with a professional stylist to ensure that the final result is exactly what you're looking for.