Planning your wedding can be an extremely exciting time, but it can also be a lot of work. One of the most important aspects of your big day is your appearance, so you want to make sure you look your best. If you're looking for luxury bridal makeup tips, you've come to the right place. This post will discuss how to get a flawless makeup look that will make you feel beautiful and confident on your wedding day. Keep reading for our top tips!
Luxury bridal makeup experiences
Your wedding is one of the most important days of your life, so you want to look your best. Luxury bridal makeup can help you achieve the look you've always dreamed of for your big day. Here are some tips to help you get started: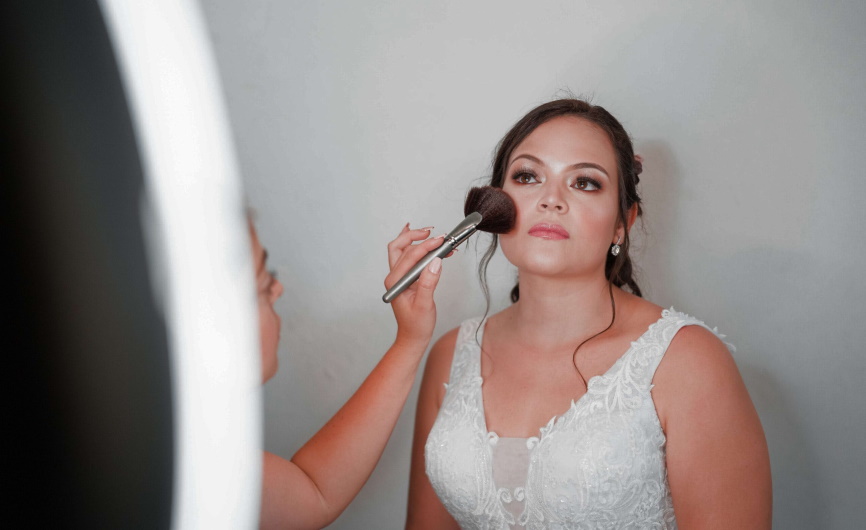 Choose a style that enhances your natural beauty. If you're not sure what style will suit you best, consult with a professional makeup artist who can help you find the right look.
Prep your skin ahead of time. Get a facial or use at-home treatments to ensure your skin is looking its best before your big day.
Invest in high-quality makeup products. Use foundation, concealer, powder, blush, and lip color that will last all day long.
Go for a timeless look. Choose classic colors and styles that won't go out of fashion.
Make sure your makeup is photograph-ready. Get tips from your makeup artist on making your makeup look great in photos.
Get a trial run. Schedule a makeup session with your chosen artist before the big day to see how the final look will come together.
Relax and enjoy yourself! This is one of the most exciting days of your life, so savor every moment.

Way to find a luxury bridal makeup artist
When it comes to your wedding day, you want to look and feel your best. That's why finding the perfect luxury bridal makeup artist is so important. But with so many options out there, how can you be sure you're making the right choice? Follow these tips to find the best artist for your big day!
First, define what you're looking for in a makeup artist. Do you want someone who specializes in airbrush makeup or can create a traditional look? Are you looking for someone who has lots of experience working with brides, or are you more open to suggestions? Once you know what you're looking for, start researching local artists. Look at portfolios and read reviews to feel their style and approach.
Next, schedule consultations with your top choices. This is your chance to meet with the artist, see their work in person, and feel for their personality. Be sure to bring along inspiration photos of looks you love so that the artist can get a sense of your taste. And don't forget to ask about pricing!
Finally, trust your gut. After meeting with different artists and seeing their work, you should know who you're most comfortable working with. Don't be afraid to go with your gut feeling – chances are, if you feel good about the artist, they'll do a fantastic job on your wedding day.