Finding the right nail technician to give you a perfect outline manicure for your wedding day can be tricky, but with these tips, you'll be sure to have picture-perfect nails on your big day! First, find a technician who is experienced in doing outline manicures. Then, make sure to schedule a mani/pedi appointment well before your wedding date to ensure plenty of time for any corrections needed. Lastly, bring along pictures of the exact look you are hoping to achieve so your technician can duplicate it perfectly. You're guaranteed to have beautiful nails on your big day with these tips!
Your wedding day is one of the most important days of your life, so it's only fitting that you want everything to be perfect. That includes your nails! A great way to make sure your nails look their best is to get an outline manicure.
An outline manicure is a type of nail art where the designs are created by painting around the edge of the nail instead of directly on the nail. This gives the nails a cleaner and more polished look.
If you're not sure how to get started with an outline manicure, don't worry. We've got you covered with everything you need to know, from what supplies you need to how to create different designs.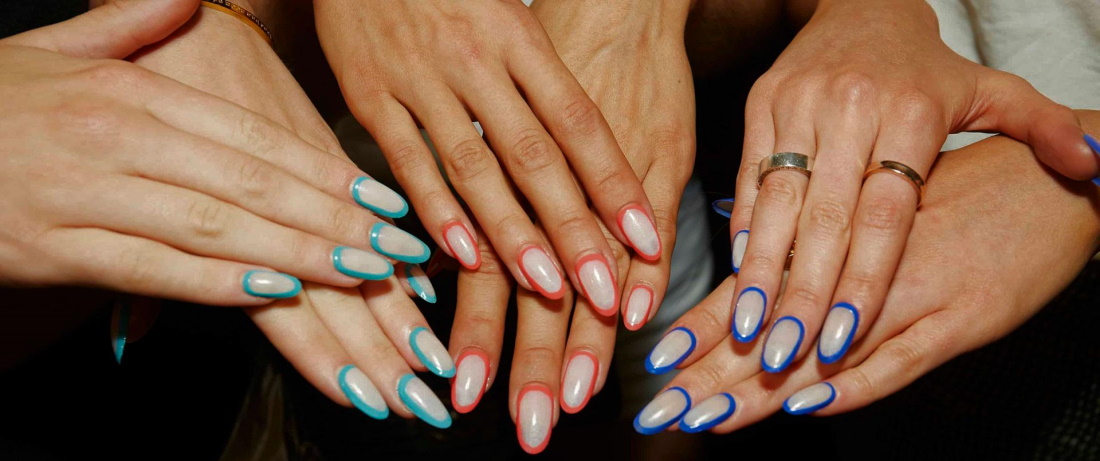 What you need for an outline manicure
Before starting your outline manicure, you'll need to gather a few supplies. First, you'll need some nail polish in the colors of your choice. You can use any nail polish you like, but we recommend using a solid color polish or glitter polish.
Next, you'll need a dotting tool. A dotting tool is a small metal rod with a round tip used to create dots and other small designs on the nails. You can find dotting tools at most beauty supply stores or online.
Finally, you'll need a top coat of clear nail polish. This will help protect your manicure and make it last longer.
How to create an outline manicure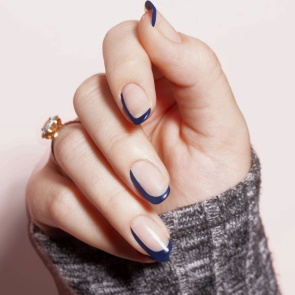 Now that you have all the supplies you need, it's time to start creating your outline manicure!
Start by painting your nails with a base coat of polish. This will help the color of your polish stand out and make it last longer. Once the base coat is dry, apply two coats of your chosen color polish. Let the polish dry completely before moving on to the next step.
Next, use your dotting tool to create designs around the edge of your nails. You can be as creative as you want with this step – try different patterns, dots, and lines. Just make sure that the designs are not too close to the edge of your nails, as this can make them look messy.
Once you're happy with your designs, apply a top coat of clear nail polish. This will help protect your manicure and make it last longer. Let the top coat dry completely before enjoying your perfect outline manicure!