Congratulations on your engagement! If you're like most brides-to-be, you're starting to think about your wedding day makeup. While regular makeup is excellent for everyday wear, it's not right for a bride's big day. This post will discuss how to transition from regular makeup to bridal makeup. We'll also provide tips for choosing the right products and colors. Let's get started!
Transition tips from regular makeup to bridal makeup
Your wedding day is one of the most important days of your life, so you want to look your best. However, if you typically wear little or no makeup, you might be wondering how to transition to a more glamorous bridal look. Luckily, you can achieve a beautiful bridal makeup look with a few tips and tricks, even if you're not used to wearing much makeup.
Start by finding some inspiration. Look through magazines or search online for bridal makeup pictures you like. This will give you a good starting point for creating your own look.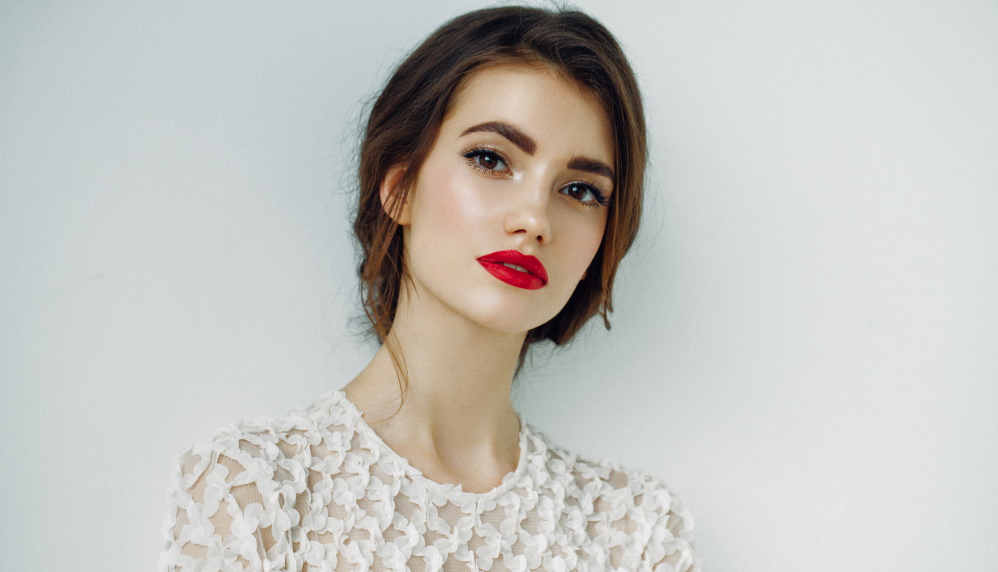 Next, it's time to start experimenting with makeup. If you don't usually wear any foundation or concealer, you can start trying out different products until you find ones that work for you. The same goes for eyeshadow, mascara, and lipstick. Don't be afraid to ask for help from a friend or family member who is more experienced with makeup, or even book an appointment with a professional makeup artist.
Once you've found the right products, it's time to start practicing your bridal makeup look. Begin by doing your regular makeup routine, then add any extra steps needed to achieve the look you want. For example, if you typically only wear mascara, try adding some false lashes for extra drama on your wedding day.
Finally, don't forget to practice taking your makeup off at the end of the night! This is especially important if you're not used to wearing a lot of makeup. You don't want to end up with raccoon eyes or smeared lipstick, so it's important to know how to remove your makeup properly.
With these tips, you can easily transition from your regular makeup routine to a stunning bridal makeup look.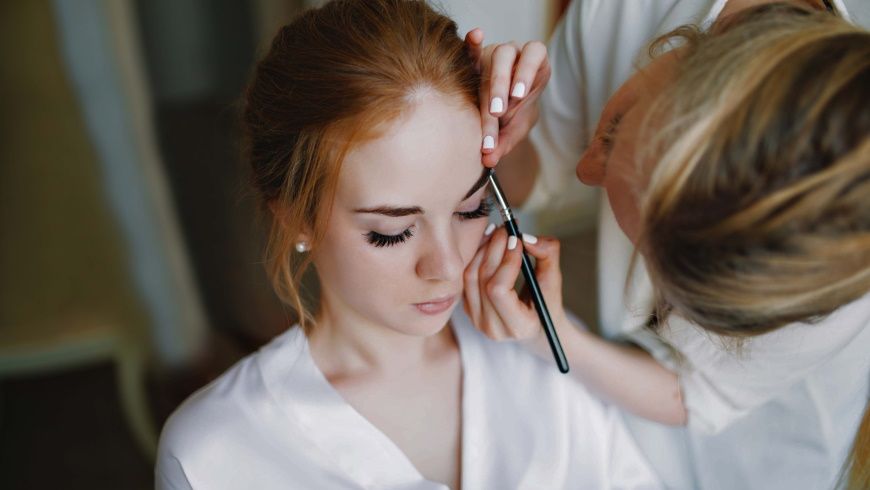 Difference between bridal makeup and regular makeup
Bridal makeup is a type of makeup that is specifically used for weddings. It is heavier and more dramatic than regular makeup to make the bride look her best on her big day. While regular makeup can be used for special occasions, it is typically more subtle and natural-looking than bridal makeup. If you're wondering about the difference between bridal and regular makeup, keep reading!
You may be wondering the difference between bridal makeup and regular makeup. Bridal makeup is typically more dramatic and includes a heavier foundation, blush, and eyeshadow application. It is also usually more neutral in color to complement the bride's dress. Regular makeup is less dramatic and can be more colorful, depending on your preference. In addition, it typically doesn't include as much foundation or blush as bridal makeup does. So, if you're looking for a more natural look, go with regular makeup, but if you want something more dramatic, go with bridal makeup.